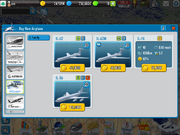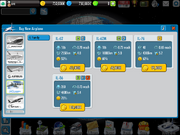 The Ilyushin IL-76 is a Soviet-made multi-purpose four-engined aircraft made by manufacturer Ilyushin. It is usually used for commercial cargo and military transport, but is sometimes (although rarely) seen carrying passengers. In game, it acts as a cargo plane. There is only one variant of the IL-76.
Variants
There is only one variant in game.
IL-76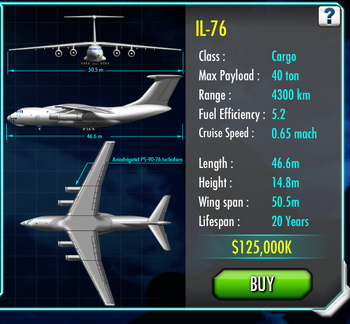 Class: Cargo
Maximum Payload: 40 tons
Range: 4300 km
Engines: Aviodvigatel PS-90-76 turbofans
Fuel Efficiency: 5.2
Cruise Speed: 0.65 mach
Length: 46.6m
Height: 14.8m
Wing Span: 50.5m
Lifespan: 20 years
Price: $95,000K($91,000K in ATO3.)
Community content is available under
CC-BY-SA
unless otherwise noted.